🠈 Pima County 🠊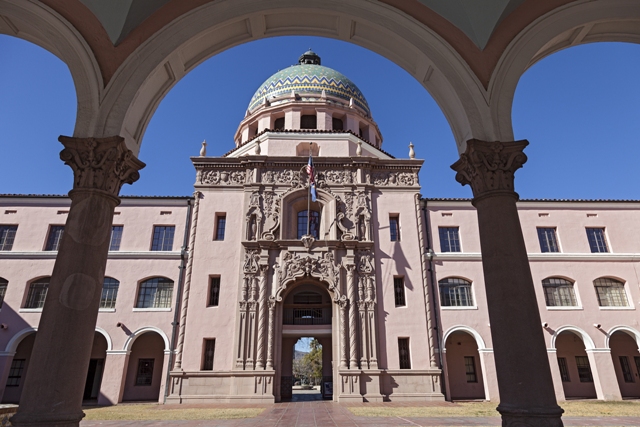 Pima County is a Arizona County covering 9,189 square miles in the South Central portion of the state. The 2010 Census counted 980,263 people with the bulk of the population living in the County seat of Tucson. I suspect the county has since crossed the million population mark.
Pima was one of the four original counties created in Arizona. It was created from lands acquired from Mexico during the Gadsen Purchase of 1853. Santa Cruz, Cochise and Graham Counties were carved from the original Pima County.
The goal of the Gadsen Purchase was to create a route for a transcontinental railroad. Pima County continues to be a major transportation hub with traffic flowing up I19 from Mexico and transcontinental traffic of I10.
The terms "Pima" and "Papago" were given to the indigenous tribes in the region by the Spanish. It's possible that the name came from the phrase "pi mac" meaning "I don't know" in the O'odham language. I like to think the word simply means "The River People."
Scenic areas in Pima County include Buenos Aires National Wildlife Refuge, Cabeza Prieta National Wildlife Refuge, Coronado National Forest, Ironwood Forest National Monument, Las Cienegas National Conservation Area, Organ Pipe Cactus National Monument, and Saguaro National Park.
The goal of the Arizona Color web site is to explore just how Arizona is represented on the World Wide Web. It includes a categorized directory of web sites for Pima County. My tumblr gallery has pictures of the state.
Directory Listings: